Shattered Pixel Dungeon v0.9.3!

Hey Dungeoneers, v0.9.3 has been released on Google Play and GitHub! It should roll out to users on Amazon soon as well.
You can discuss this update on the Pixel Dungeon Subreddit!
What's new in v0.9.3?
v0.9.3 redesigns hero armor abilities and adds a fourth tier to the talent system! There are 13 abilities and 40 new talents in total. There's also a new challenge, balance changes, bugfixes and various smaller tweaks.
I talked about this update in three previous blog posts:
Here's a condensed runthrough of the major changes this update. You can check out the changes screen in-game for a fully detailed list.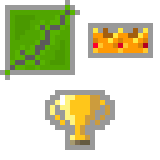 v0.9.3 is releasing 101 days after v0.9.2, which released on Feb. 26th 2021
13 new armor abilities have been added, as well as 40 new talents!
A new challenge has been added that power up the game's bosses!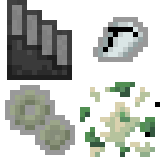 Levelgen tweaks, to make the game overall a little shorter
Several changes to hero starting item and progression items
8 misc changes
30+ bugfixes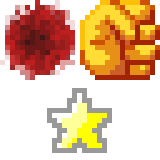 Demon halls enemies are more frequent, spawners give less EXP
Mild buffs to burning and rotting fists
Various buffs to 11 different talents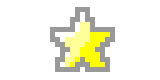 Various nerfs to 7 different talents
What's coming next?
The next update will be v0.9.4! v0.9.4 is going to be a variety update. There isn't a single major content focus, but there are a few different things to get excited about: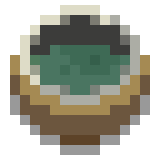 Big alchemy improvements are still coming later, but In the meantime I'm making some smaller changes in v0.9.4. I want to make some recipes more worthwhile and add a few new ones that have a focus on improving inventory management. There are also some smaller interface tweaks I hope to make that will improve the current quickslot situation.

One big addition in v0.9.4 will be a change to the game's music! I've been working with a composer, and for v0.9.4 I intend to roll out remasters of the game's current title and gameplay music. Expect to hear more about this in the future as well, replacing the two tracks is a good place to start, but we have plans to add several more! After teasing a bunch over the last couple months, I am finally moving forward on iOS! Expect a blog post sometime during v0.9.4's development that will detail things further. If all goes well, v0.9.4 will be the first update available to both Android and Apple devices!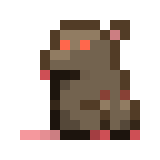 If v0.9.4 will be available on iOS, I think it's an excellent time to make a few targeted tweaks to the new player experience. The current guidebook is too text-heavy and doesn't do the best job of giving you info right as you need it. I hope to improve this in v0.9.4, so that new players can spend a little less time wondering how the heck to fight sewer snakes.
I'm planning to write another blog post in 1-2 weeks that covers some technical changes coming in v0.9.4, and then more posts a bit later about some of the stuff coming in v0.9.4. If you want faster updates about what I'm working on, follow me on twitter! The micro-blog format of that website makes it perfect for giving quick project updates.
---

If you enjoy Shattered and want to help me keep making it, please consider supporting me on Patreon! Patrons get access to exclusive weekly mini blogs about upcoming updates, a monthly Q&A livestream, and also help determine content direction through community polls!